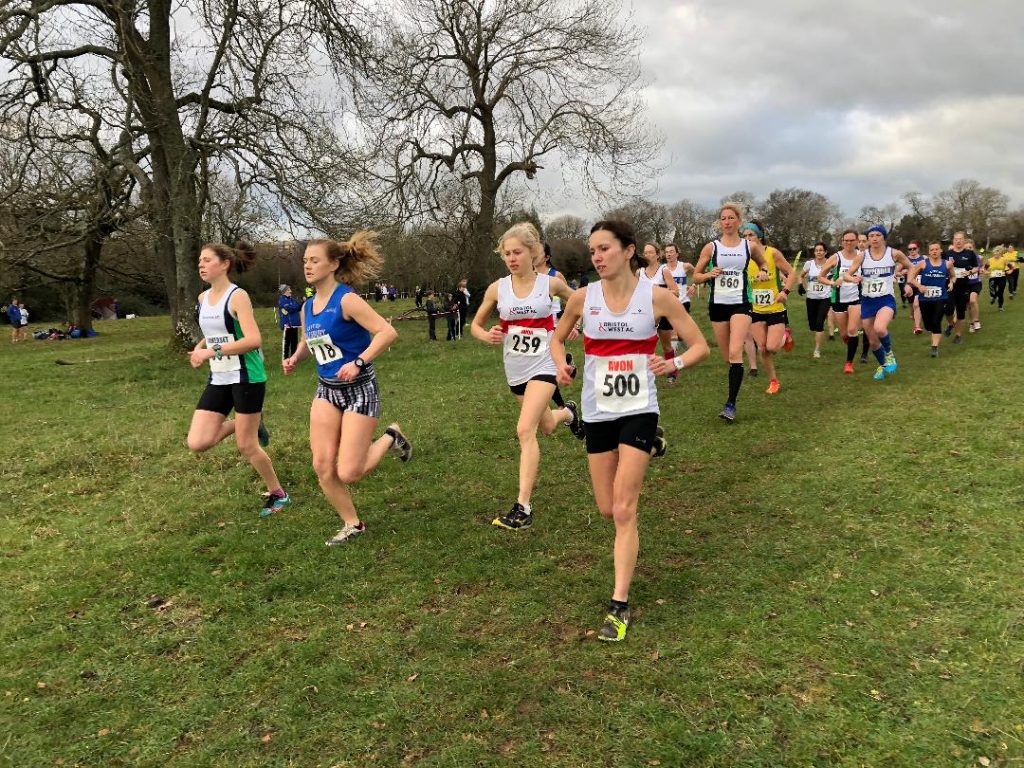 The start of the senior women's race on Sunday
CAN the Tri-Counties Cross Country Championships survive in its current format?
On the evidence from the senior races in Sunday's event then it should come as no surprise that there is disquiet from the Wiltshire camp as to whether they should still throw their lot in with Avon and Somerset.
Of the 120 runners who completed the senior men's and women's races 93 were from Wiltshire clubs with just 23 from Avon and a derisory 11 from Somerset.
Broken down further and the composition of the women's race is completely unbalanced with 39 of the 46 finishers coming from Wiltshire, four from Somerset and just three runners from Avon – so all guaranteed a medal though that should in no way belittle the efforts of champion Izzy Talbot Price, runner-up Catie O'Donoghue and bronze medal winner Maria Hobbs.
In the men's race 47 of the 74 finishers came from Wiltshire with 20 from Avon and just seven from Somerset.
Just where are all the runners from the many Somerset clubs?
As from the Avon clubs Westbury fielded eight runners across both races, Bristol & West AC seven, Team Bath five and Southville Running Club three.
So all in all it is understandable that a couple of comments posted on Wiltshire Athletics social media sites are raising the question of whether Wiltshire shouldn't go it alone.
"I mean can we revert back to moving the championship around the county as in the past," said experienced veteran Heath Bampton.
"Bath after all is not in Wiltshire. I believe it would enhance the identity of the county. Our neighbouring counties to the North, East and South resisted a merger and are thriving in terms of participants so it can be done."
No doubt his comments will find favour with others and the original logic for amalgamating the three counties in order to improve competition and streamline organisation no longer looks so attractive.
Certainly on the evidence of Sunday's turn-out Avon and Somerset need Wiltshire's involvement much more  than the other way around