Latest Operating Details
YES WE ARE STILL OPEN!! Shoe fits can be booked via RunLab clinic situated within the store (link above). Following the latest government announcement 22/02/21 we know have what would seem to be a solid full re-opening date of the 12th April. Call 0117 9297787 or email shop@easyrunner.co.uk for any further enquiries
Go to 3D Gait Analysis
3D Gait Analysis
In partnership with Run 3D, Run Lab Clinics is the only clinic in the South West providing real time 3D gait analysis. With Run 3D technology we are able to provide the most accurate assessment of running gait using a scientific approach to capture reliable and measureable information. Click image for more information….
Go to Sports Podiatry
Sports Podiatry
Our sports podiatry consultation is available to anyone with a foot, ankle or lower leg injury. We provide assessment & management for individuals with: Muscle & joint pain/stiffness, Sports related injuries & prevention, Occupational related injuries, Arthritic pain of the foot & ankle, Footwear related issues, Click Image For More Information….
Go to Shoe Fit
Shoe Fit
Using Quintic 2D Video analysis and over 30 years of experience. From beginners to elite athlete's our ethos remains the same, and we try to make sure that anybody who visits us will receive a warm friendly welcome, and will leave the shop knowing more about the way they run and the products that are available to enhance their experience helping them to achieve their goals whatever they may be.
About Easy Runner
Welcome to Bristol's best running shoe shop
Easy Runner is Bristol's largest running shop with over 30 years of experience fitting shoes for runners of all abilities. We stock the largest range of shoes and brands in the local area as well as a wide range of the best apparel & accessories. We offer a personal shoe fitting service using video gait analysis and pride ourselves on our exceptional quality of service and care. Whether you're taking your first steps or your latest marathon we can help..
Make sure you get the right shoe for the right terrain

We have the largest shoe selections in the Bristol area.

Aasics, Mizuno, Ron Hill, Saucony, Adidas

We're known for giving great impartial advice
OUR TEAM
Took over the day to day running of the business in 2001, Richard has been around the business since day 1. Using a sports injury diploma to assist the 32 years of shop experience, 'running' is in the blood!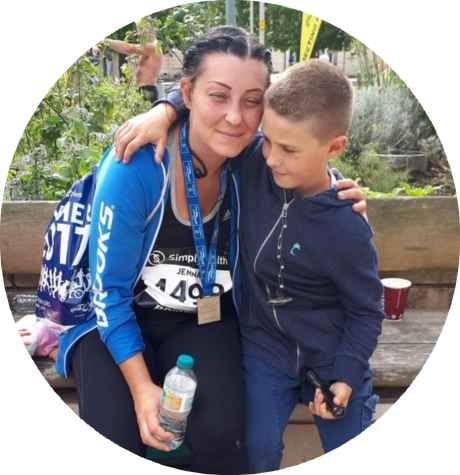 Jenna has worked with us for over 20 years and can safely say she has seen more than her fair share of Feet!! Having run competitively for Westbury Harriers, she now combines her recreational running with family life.
Joe has 5 years' experience, and a BSc in Exercise & Sport Sciences. Joe combines work at the shop with strength & conditioning coaching at a local sports team, and always looks to pass on knowledge where possible
Si has been with us for two years and combines the shopwork with a passion for writing. Once health and lifestyle editor for a local magazine, Si considers himself a 'Zen' runner who runs recreationaly everyday.
Dan has worked with us since Feb 18 whilst studying at UWE for a degree in Physiotherapy, sports injury, Rehab & Massage. Dan has ten years of experience in racing from Triathlons to Marathon distance.
Hattie is the youngest member of the team, and is currently studying Fashion at college. She comes from good local running stock and used to run on the track with North somerset AC, and westbury Harriers.
100+ 5 star Reviews
We're proud of our great reputation!
COVID 19 We are re-opening to booking customers in conjunction with Run Lab Clinics from June 1st. Please call 0117 9297787 or email shop@easyrunner.co.uk for any further enquiries.
THE Westbury Harriers pair of Nigel Gates and Pat Gallagher were both in gold-medal winning form at the British Masters Indoor Championships at Lee Valley, London, last weekend. Gates (pictured above from the 2019 championships) retained the over 65s title he won a year ago on the same track with the impressive time of 10mins Read more about Gates & Gallagher crowned British Masters Indoor champions[…]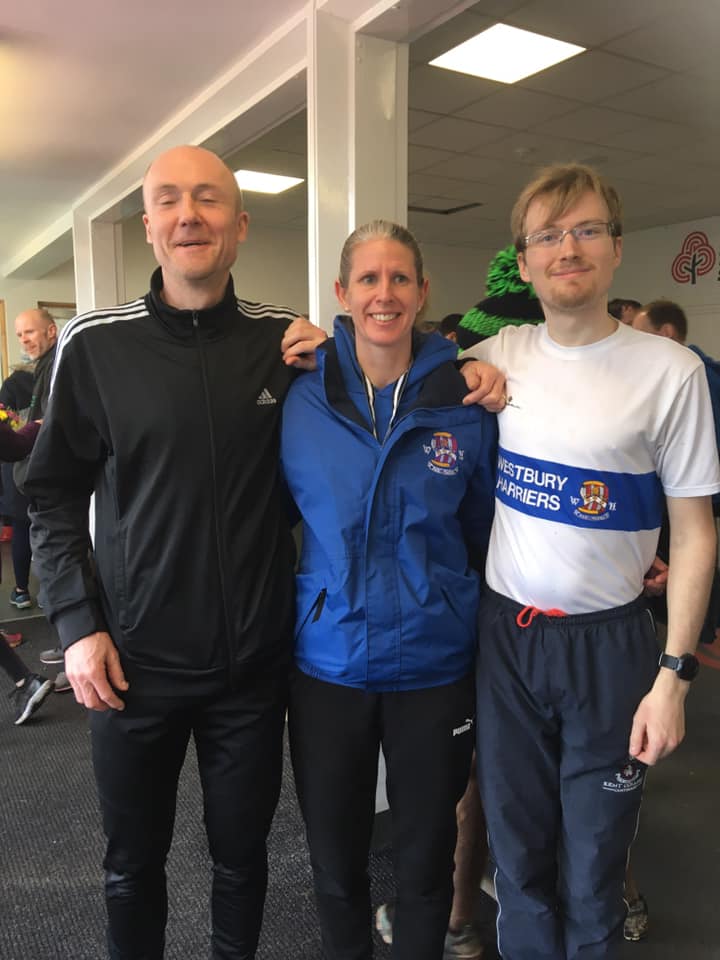 Prize guys: Westbury Harriers' podium placers at the Easy Runner Rodway Common 10k WESTBURY Harriers' runners finished among the prizes at the Easy Runner Rodway Common 10k race promoted by Emersons Green Running Club. Fourth last year Richard Noble improved to second place as an emphatic victory went to Chepstow Harriers' Martyn Winser while another Read more about Easy does it for the Westbury Harriers trio[…]
Previous
Next