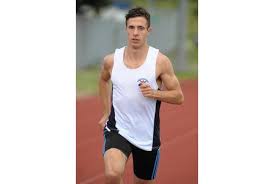 FURTHER congratulations are due to Bristol & West AC's Mike Wilsmore as he added a personal best in the 800m to his recent success over 1500m.
Racing at the British Milers Club Gold Standard race in Watford Wilsmore broke 1mins 50secs for the first time with 1:49.80 to go to of the South West Rankings.
That puts him top of the South West Rankings over the two-lap event to go with his second place in the 1500m behind Stroud's Will Paulson following his sparkling 3mins 40.92secs in Belgium.
Now he will be more determined than ever to get that first sub 3mins 40secs time to his name.