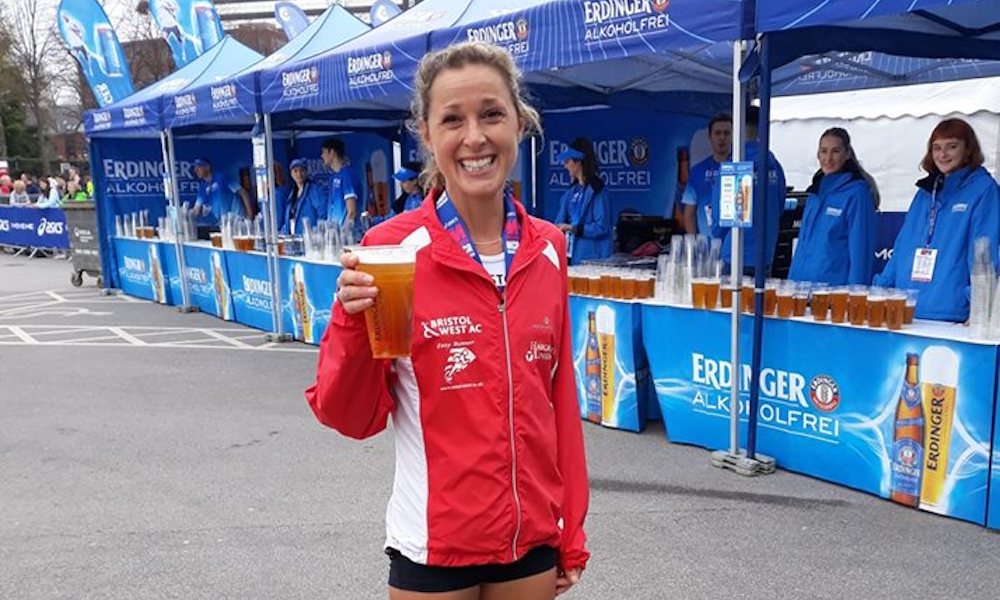 THE Vitality Big Half Marathon in Greenwich, London, today attracted a top class field including Bristol & West AC's Jenny Spink.
Flying over from her home in Spain Spink (pictured above after winning the Manchester marathon last year) finished eighth in the women's race clocking a time of 1hr 14mins 19secs.
That time was outside her lifetime best of 73:01, which dates back to 2015 and was just outside his 20020 best of 74:11 which she ran in the Barcelona half last month. It is also her third half of the year having also clocked 74:53 in the Granollers.
The race was won by GB international Lily Partridge in 1:10.50 from Samantha Harrison (1:11.01) and Stephane Davis (1:11.15) while former B&W runner Elsie Davis finished fifth in 1:12.35.
The men's race was won by Ethiopian legend Kenenisa Bekele in 60:22 from GB international Chris Thompson (61:07) with Devonian Jake Smith, who is now based in Cardiff and coach by James Thie, third in a lifetime best of 62:00, shaving two seconds off his own GB Under 23 record.