ZAK Tobias enjoyed a fine run at the British Milers' Club Grand Prix in Solihull on Saturday evening.
The 21-year-old Bristol & West runner (pictured below left) paced his effort superbly finishing strongly to finish fourth in the 5000m B race in a personal best time of 14mins 39.76secs to slash 28 seconds off his debt time of 15:07.55 which he ran in Spain at the end of May.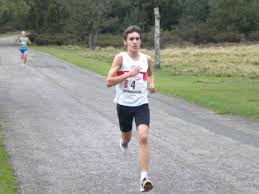 Tobias also ran excellent PBs of 30:47.32 for 10,000m on the track at the Highgate Harriers Night of 10,000m and 69:48 in the Reading half marathon so it has been a great year for the runner.
In the C race there was a season's best of 15:32.05 for North Somerset's James Rodgers.
In the women's 5000m Bristol & West's Kate Hulls was over-taken on the last lap having run on her own for a large part of the race and finished fifth in 16:15.82.