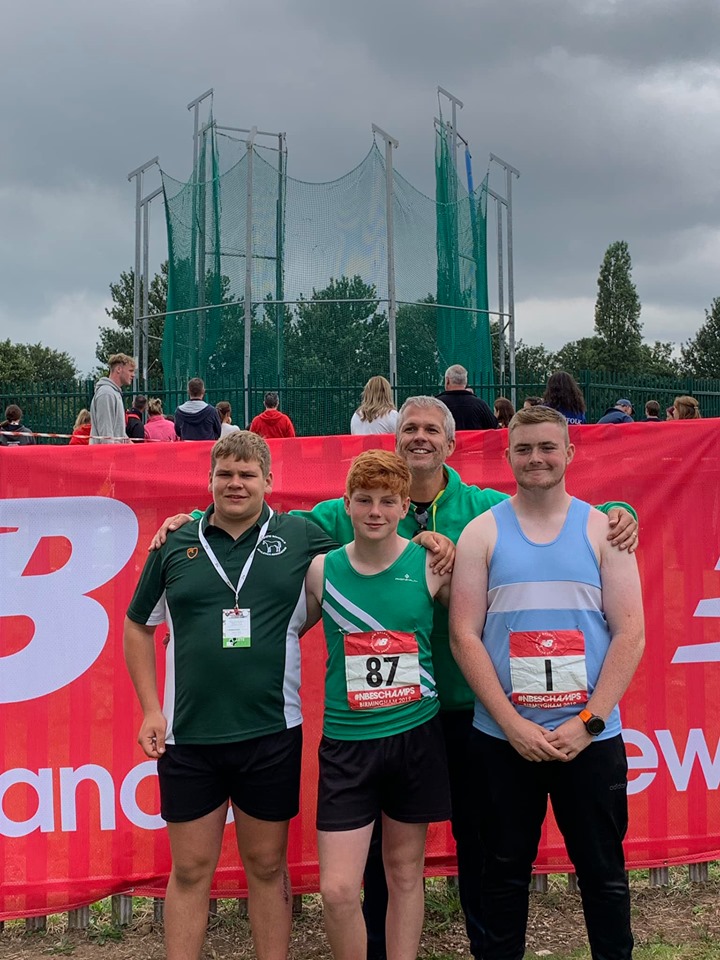 Going places: Coach Matt Spicer (background) with (L to R) James Viner, Owen Merrett and Toby Conibear
ONE of the happiest local coaches at the English Schools' Track & Field Championships would surely have been Matt Spicer.
Spicer has built up a very nice group of young hammer throwers at Yate & District AC and despite a winter spent travelling around the West Country for training with the Brimsham Green facility closed for refurbishment he delivered a terrific result in the inter boys' event.
Pride of place went to Brimsham Green School student Toby Conibeare, who claimed a superb silver medal to match his second place as a junior boy, also at Birmingham's Alexander Stadium, two years ago.
But this silver was considerably more significant as it also earned Conibeare his first England vest for the British & Irish Schools' Championships next weekend
Cause for celebration enough for Spicer but he also had Wiltshire's Owen Merrett on the podium for the first time in third place while his county team-mate James Viner was seventh.
That's a terrific effort by everyone concerned and great to see Spicer, who was  fair thrower in his day as well, putting all his expertise and experience back into the sport for the next generation.