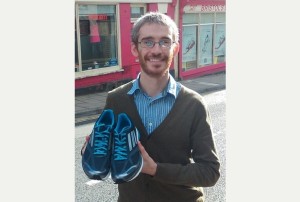 WHAT a great week for Jarlath McKenna, who is fast emerging as one of the most improved runners in Bristol over the past year.
Last weekend Jarlath, who is a previous winner of the Easy Runner/Bristol Post athlete of the month competition, finished a career-best fifth in the senior men's race at the Midland Counties' Cross Country Championships – a big advance on his 17th last year.
"That was a terrific run by Jarlath and he has really established himself as one of our top senior runners now," said team manager Mike Down.
Then us three days after slogging around 50 minutes of the muck and mud of cross country Jarlath sped around the Aztec West Fast 5k in a time of 15min 23secs for fourth place.