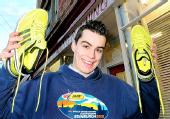 DAN Studley caused a surprise yesterday when he turned up to make his debut over 10 miles in the Wiltshire 10.
The Bristol & West AC England international and former Easy Runner/Bristol Post athlete of the month winner opted for the low-key event in Melksham after returning from a two-week training camp in Portugal just the previous day.
The change in temperature and environment clearly didn't trouble Dan at all as he blasted clear from the gun to win by almost three minutes in a sizzling debut time of 49mins 34secs.
"I am really pleased with that," said Dan.
"Since Christmas I have been building up towards making my debut over the half marathon so this race was a god step towards that.
"I had never raced further than 10k before s this was a chance to t into practice what I have been doing in training.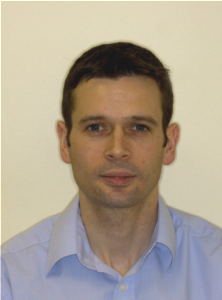 "I set myself a target of running five-minute miling for the first seven miles and then open up and finish as hard as I could. I felt strong and controlled and that is very encouraging."
Dan revealed that he will make his half debut in the prestigious Hague event, in Holland (the same day as the Bath half).
"I looked at previous results and there is good depth among European runners and last year the 20th guy clocked 64mins 30secs so that will hopefully be ideal for me," added Dan.
"The goal is to run 63/64 minutes."
Also among the prizes yesterday was Westbury Harriers' Anthony Glover (pictured right), who was first veteran over 40 while clubmate Lizzie Smith (below left) was third women.
Top woman was recently crowned South West Inter Counties champion Ruth Barnes. The Bradford-on-Avon based runner finished ninth overall in a personal best time of 56mins 44secs.
In fourth was Bristol & West's Florence Emond, who ran 68:09 in her first attempt at the distance.
Wiltshire 10 miles rod race, Melksham – men: 1 Dan Studley (B&W) 49:34; 2 Simon Nott (Calne RC) 52:13; 3 Rich Ayling (AVR) 54:01; 4 Aaron Pritchard (unatt) 54:11; 5 Chris Southern (Sals) 54:18; 6 Thomas Davies (TB) 55:20.
M40: 1 Anthony Glover (WH) 57:06; 2 Guy Landon (TB) 58:13; 3 Pete Slade (AVR) 59:26. 6 Stephen Rose (TB) 61:28.
M50: 1 Mike Dooley (TB)57:47.
Women: 1 Ruth Barnes (AVR, W35) 56:44; 2 Sarah Baxter (TB) 63:49; 3 Lizzie Smith (WH) 66:34; 4 Florence Emond (B&W) 68:09;