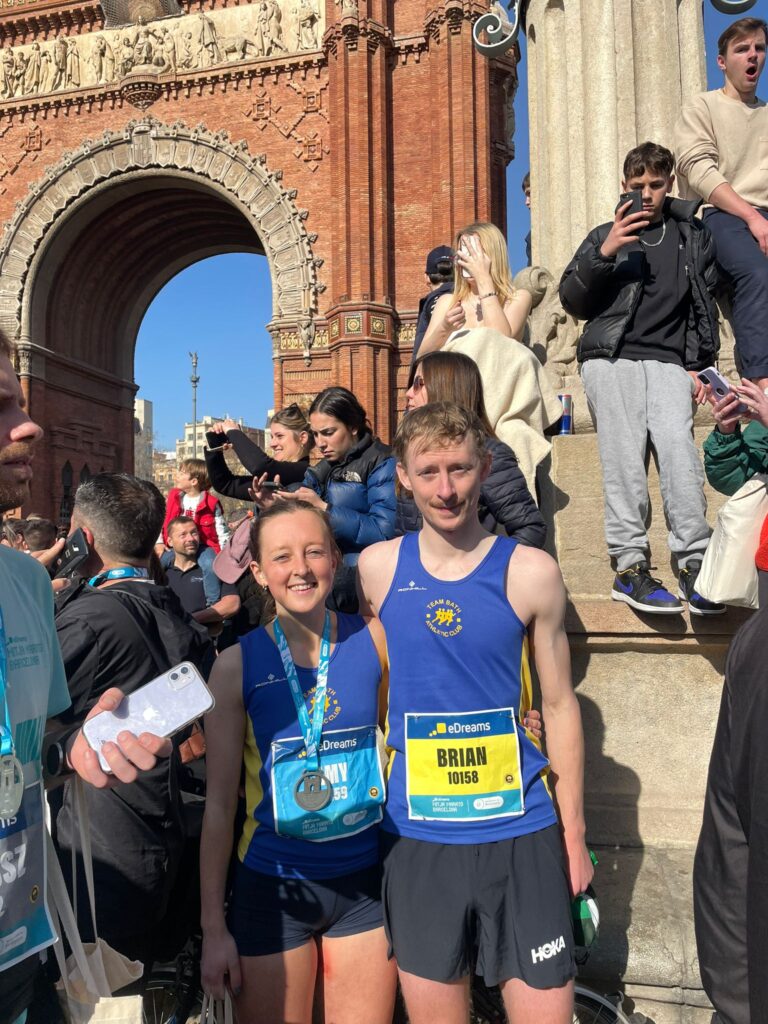 SO any super fit, married couples out there interested in a grabbing their 15 minutes of fame?
And anyone heard about the unofficial world best time – combined – for a husband and wife couple over the half marathon distance?
Me neither until recently when Team Bath AC began to publicise their success in the is little-known sub category of the sport claiming that three couples who are members of the club have proudly staked claim to this achievement.
First up were Kim and Simon Brace, who ran 1:38.28 and 1:17.25 respectively in the Bath half last October, a 'record' that was taken off them by clubmates Jenny and Paul Carter at the recent Verona half in Italy.
But the Carters' moment of fame was fleeting indeed, lasting barely a week before Brian and Amy Glynn completed the Barcelona half marathon last weekend in 1:16:47 and 1:34.54 respectively.
And that, reckons the Team Bath AC spokesman, is the unofficial world best time over the distance by a husband and wife team. Until someone claims otherwise.
Anyway, surely it is time for a couple from Bristol & West AC, Bitton Road Runners or Westbury Harriers, to mention just three of our local clubs, to challenge this Team Bath hegemony?