THE Telford 10k road race, incorporating the England Athletics Championships, was clearly the race to be at yesterday if you wanted a shot at a personal best.
It was why in-form Kelly Dicks of Great Western Runners headed north and she, like many other local runners, was rewarded with a sparkling time.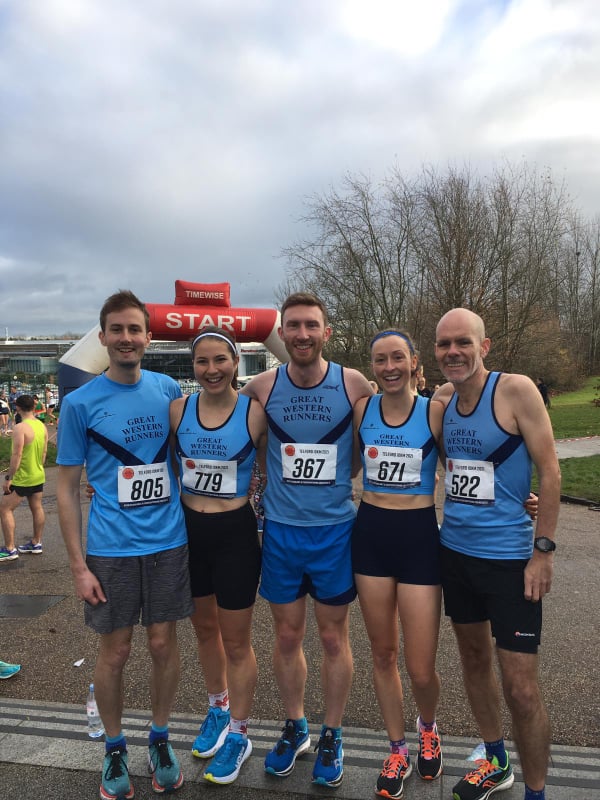 Before the race the 32-year-old primary school teacher boasted a best of 38:04 from the Cardiff 10k in 2017; now she walk tall with a PB of 36:47 to her name after a tremendous performance.
"It was a fab day," said Dicks.
"I had a target of running sub-37 minutes as that is the qualifying time to get an elite entry for the Great North Run, which is a race I really want to do.
"I paced the race pretty consistently with miles between 5:51 and 6:02. I felt pretty good although my hamstrings were a big tight from the Gwent cross country last weekend."
Clearly there is more to come from Dicks but for now she is more than happy with the way 2021 has turned out.
Only last month she clocked a PB of 29mins 26secs at the Weston Prom 5 while in October she notched up lifetime bests of 18:05 in the Parkrun, at Clevedon Salthouse and completed the London Marathon in 2:58.41 breaking the three hours barrier for the first time.
In addition, she has also run PBs at 5k (18:16), 5 miles (29:26) and the half marathon (84:03) this year making 2021 the best of her career to date – so far.
"It has been a fab year," agreed Dicks.
"My last really good year was 2017 when I broke my PBs for all distances and now I have done that this year as well."