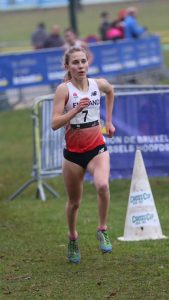 ZOE Wassell has missed out on selection for the European Cross Country Championships in Holland on Sunday week.
The Bristol & West AC runner (pictured left) always knew it was a long shot at making the six-strong under 20 women's squad after finishing seventh in the trials in Liverpool last weekend.
Her prediction proved well-founded but I gather she is first reserve to make her GB debut in case any of the team are forced to drop out through illness or injury – which admittedly is highly unlikely.
But four other west runners have made the GB squad for the trip to Tilburg.
Wells City Harriers' Oliver Fox (pictured below right), who is now studying at Cambridge University, makes the under 23 men's team while Stroud's Tom Mortimer is in the under 20 men's squad.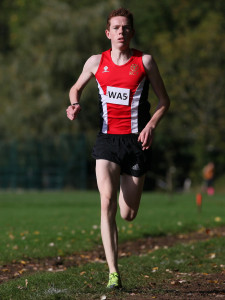 On the female side Plymouth's Poppy Tank will run the under 23 women's race and Cornwall AC's Grace Brock is named in the under 20 women's squad.
Readers might also like to note that Pippa Woolven, who is the girlfriend of Bristol & West runner Rich Peters, is in the senior women's squad after shaking off her injury problems.
The British team selected for the European Cross Country Championships in Tilburg, The Netherlands, on Sunday, 9 December:
Senior Men:
Nick Goolab (Craig Winrow; Belgrave Harriers)
Dewi Griffiths (Kevin Evans; Swansea)
Charlie Hulson (Chris Jones; Liverpool)
Ross Millington (Steve Vernon; Stockport Harriers)
Marc Scott (Jerry Schumacher; Richmond & Zetland)
Andy Vernon (self; Aldershot, Farnham & District)
Senior Women:
Charlotte Arter (Chris Jones; Cardiff)
Kate Avery (Terrence Mahon; Shildon)
Melissa Courtney (Rob Denmark; Poole AC)
Verity Ockenden (Tony Houchin; Swansea)
Jess Piasecki (Robert Hawkins; Stockport Harriers)
Pippa Woolven (Matt Whiting; Wycombe)
U23 Men
Emile Cairess (Philip Townsend; Leeds City AC)
Patrick Dever (Andy Bibby; Preston)
Oliver Fox (Richard Llewellyn Eaton; Wells City)
Mahamed Mahamed (Peter Haynes; Southampton AC)
John Millar (Stephen Hicks; Ipswich)
Paulos Surafel (self; Thames Valley)
U23 Women
Dani Chattenton (Kyle Bennett; MK Distance Project)
Abbie Donnelly (Rob Lewis; Lincoln Wellington)
Amy Griffiths (Rob Denmark; Aldershot, Farnham & District)
Emily Moyes (Mick Woods; Aldershot, Farnham & District)
Poppy Tank (Simon Anderson; City of Plymouth)
Lydia Turner (Thomas Millmore; Birtley)
Junior Men
Isaac Akers (Bill Boyd/Taylor Gulley; Corby AC)
Jake Heyward (James Thie; Cardiff)
Rory Leonard (Tony Leonard; Morpeth)
Jack Meijer (Barry Hearn; Marshall Milton Keynes)
Tom Mortimer (Christopher Brown; Stroud)
Matt Willis (self; Wrexham AC)
Junior Women
Grace Brock (Cornwall AC)
Cari Hughes (Andy Walling; Swansea)
Anna MacFadyen (John Lees; Forres Harriers)
Khahisa Mhlanga (Mick Judd; Herts Phoenix)
Tiffany Penfold (Mark Bleasdale; Liverpool Pembroke Sefton)
Amelia Quirk (Mick Woods; Bracknell AC)
Mixed Relay
Alex Bell (Andrew Henderson; Pudsey & Bramley)
Jess Judd (Mick Judd; Blackburn)
Philip Sesemann (Andrew Henderson; Leeds City AC)
Jamie Williamson (George Gandy; Springburn)