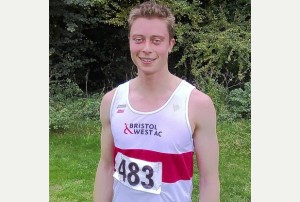 FORMER Bristol & West runner Phil Wylie finished seventh at the World Duathlon Championships in Adelaide, Australia, over the weekend – but admits it was an opportunity lost to win another international medal.
Wylie's gamble in making the trip Down Under following a recent Achilles tendon injury was a gamble and while he performed solidly he was clearly not at his best and was simply not sharp enough to contest the medals.
"I think I got the best out of my fitness and certainly didn't embarrass myself but ultimately I was disappointed that I was not in the race for the medals," said Wylie.