FORMER Bristol & West runner Phil Wylie (pictured)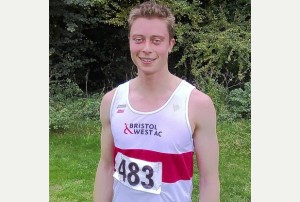 was the leading west runner in the Cardiff 10k today.
Wylie, who now competes for Cheltenham, was sixth in a season's best of 29mins 56secs while not far behind him his ex-team mate Shaun Antell, who is with Bideford, clocked a cracking PB of 30:12 to continue his excellent form this summer.
Leading local runner was Bristol & West's Steve Mitchell (14th in 30:42) followed by clubmates Matt Whitfield (24th in 31:16), Ben Robinson (27th in 31:23) and Owain Jones (28th in 31:24).
Whitfield's time was his fastest since his 29:57 PB back in 1998 and shows that his hard work with coach Keith Brackstone is finally working well. Robinson also carved a big chunk off his PB.
The North Somerset pair of James Rodgers and Josh Davis finished 40th (32:13) and 43rd (32:21) respectively.