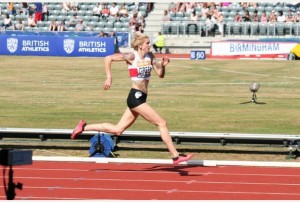 CHARLOTTE Taylor-Green won the South West Indoors title over 1500m in Cardiff yesterday.
The Bristol & West AC runner (pictured left) clocked an indoor personal best of 4mins 24secs – her lifetime best is 4:19.42 – to open her indoor campaign eight seconds faster than at this stage a year ago.
"I felt strong and it is good to still be moving forward and more importantly really enjoying racing again," said Charlotte.