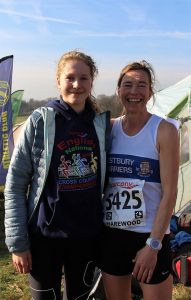 WITHOUT trawling through the several hundred results I am just left wondering whether the Hobbs family produced one of the best family results of the day at the Saucony English National Cross Country Championships in Leeds.
In the under 20 women's race Ellie had her best run of the winter to finish 16th, her second highest finish in this Blue Riband event following 41st in 2017 (U17s), sixth in 2015 (U15s) and 26th in 2014 (U13s).
Mum Maria might not quite have that pedigree but as a vet over 50 she finished a creditable 558th.
I wouldn't like to say that was the best mum-daughter double act at Leeds but I am sure it won't be far off so well done to them both.