NOT for the first – or last I suspect – another west race has been forced to close due to the increasing volume of traffic on the roads.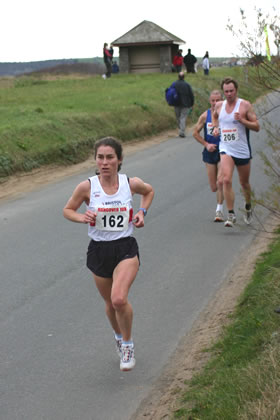 The latest victim is the Hangover 10k, which has been a regular on the fixture list for many years and a proven way to kick off the new year being held on January 1st.
There will have been thousands of runners over the years who have headed to Kewstoke not feeling in the best shape ever after a long New year's Eve celebrations but knowing that a good work-out was an ideal pick-me-up.
Women's course record holder, Sian Davies Parry, who ran 37mins 18secs in 2005. Bristol & West clubmate Michael Johnson set the men's record of 31:04 in 2011.
But Weston AC, who organise the event, have announced that the 2020 race won't be held and issued the following statement on their club website:
'With regards to the Hangover for 2020 and onward, the Weston Athletic Club committee took the decision that this current year's event would be the last one for the time being and certainly the last one on the current course.
'In recent years as both road traffic volumes have increased and the race has become more popular, it has become more and more apparent that the two things are not compatible!
'This year again we dealt with impatient drivers and tight squeezes and we are not prepared to put our runners or volunteers at risk.
'Thank you Martin and Carol for all your hard work directing both races. Apologies to all those that wish to race this and all the marshals in the previous years. We hope you all understand the decision is not taken lightly.'
Such a shame for all those involved but one can appreciate the dilemma facing the organisers, who find themselves in an impossible situation.