DANNY Talbot will attempt to banish those post-Olympics blues with a whirlwind schedule of three 200m races in five days before calling time on his season.
The Trowbridge Tornado (pictured below) admitted that he had felt flat emotionally after the high of reaching the semi finals of the 200m in Rio and setting a personal best of 20.25secs.
But after a well-earned rest at his Wiltshire home Talbot returned to his Loughborough training base this week and now want to ensure his season ends on a high note.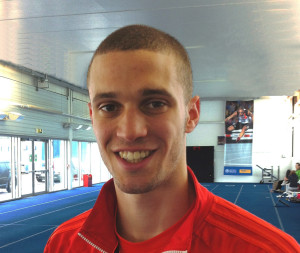 "I am off on Sunday (Sep 4th) to race in Zagreb (capital of Croatia) on Tuesday and from there will go to Brussels to race the final Diamond League meeting on Friday," said Talbot.
"Then on Saturday morning I will fly to Newcastle to race the Newcastle City Games on Saturday afternoon.
"It is a pretty tough schedule but I am used to running three rounds at major championships so I should be okay.
"Physically I still feel in good shape and did a session in Loughborough that was as quick as I did in Rio. It would be good to end the season with another personal and give me a boost going into the winter but we'll have to see."
The Zagreb and Brussels meeting will both attract elite fields whereas the Newcastle Great City Games brings top class athletics to the city centre with a specially laid track on the road.
"Zagreb and Brussels are the important meetings and Newcastle should be a bit of fun with which to end the season," said Talbot.