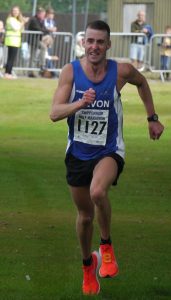 TONY Gale of England Athletics South West would welcome teams from Avon in future road running events promoted by the region.
Apart from Bristol & West AC's Annabel Granger, who finished runner-up, Avon runners were conspicuous by their absence in the Chippenham 10 miles road race on Sunday, which incorporated the South West Inter Counties Championships.
In contrast teams travelled from Cornwall, Devon and Gloucestershire for the event and ensured a strong field with some impressive times.
"We invite all the SW counties (including Avon, Dorset and Somerset) to participate (and) the two last-named counties contributed to the consultation process we used to select the championship races, and I had hopes of them sending teams," said Gale, who helped to promote the event in conjunction with Chippenham Harriers.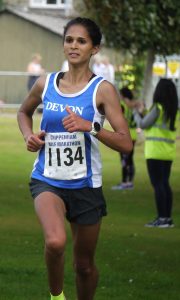 "I can only say that it needs keen team managers, keen runners and good communications to make things happen. I am glad that we have all those things for four counties now, though clearly we'd like more."
Devon's Tom Merson (pictured above) was the runaway winner of Sunday's race in a swift 1:06:09 while Kirsteen Welch (pictured right), also of Devon, smashed her PB by four minutes to win in 1:20:16.
Welsh also led the Devon women's team to first place in the Inter-Counties competition while Merson led the Devon men to the silver medals behind Gloucestershire.
The second and final race of the 2019 championship will be at the Gloucester 10k on 24th November.