It has been a really good week for Mike Wilsmore.
Firstly the Bristol & West runner opened 2016 last weekend by setting a new indoor best time of 3mins 48.86 in Cardiff to lift the South West Championship title.
He followed that up with further success in the South of England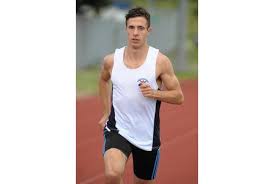 Championships at the Lee Valley Stadium, in London, yesterday with victory over 1500m again.
"A good day in the office!" said Wilsmore, who works as a physiotherapist in Plymouth.
Wilsmore's time in Cardiff is the second quickest recorded in the UK this year to date and it will be interesting to see how he fares at the UK Indoor  Championships next month.