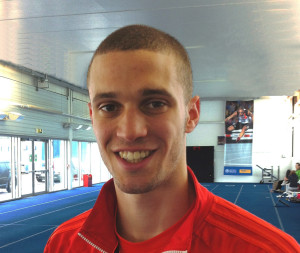 BATH sprinter Danny Talbot is the only west athlete to be name in the 62-strong squad for the World Championships in Beijing, China 22-30 August 2015.
Talbot, who lives in Box near Bath and is coached by Bath's Dan Cossins, has been named to run the 200m along with newcomer Zharnel Hughes.
Two other athletes – 110m hurdles ace Lawrence Clarke and 400m hurdler Eilidh Child – both train at Bath University under the guidance of Malcolm Arnold.
Emily Diamond's hopes were dashed by a recurrence of her hamstring injury which has meant she has not finished a race outdoors this summer.