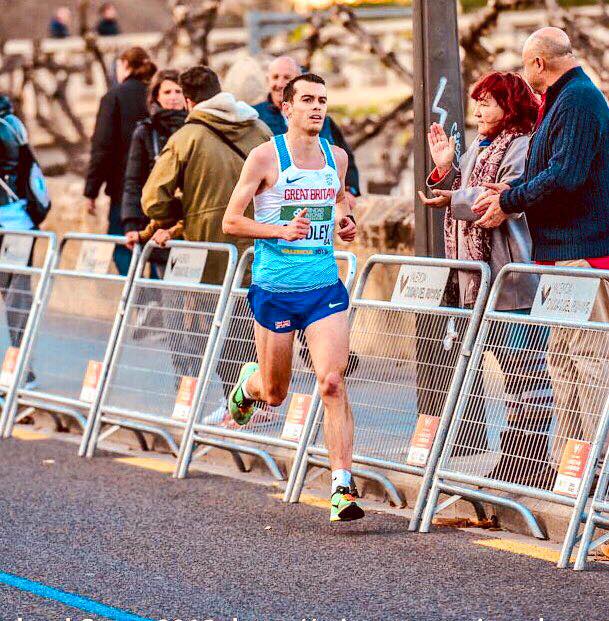 DAN Studley made his long-awaited marathon in Spain yesterday – and immediately posted an impressive sub 2hrs 20mins time.
The Bristol & West AC international road runner (pictured above on his GB debut at the World Half Marathon Championships in Valencia last year)  lined up for the Valencia event and completed the 26.2 miles in 2hrs 18mins 24secs.
That time puts Studley, who apparently had been aiming for 2:15, 22nd in the 2019 UK Rankings and second in the South West behind clubmate Peter Le Grice, who won Brighton in a personal best of 2:16.22 in April.
Also in Valencia Oliver Aldridge of Southville Running Club clocked a time of 2:51.18.
The race was won by Ethiopian Kinde Atanaw Alayew in 2:03.51 while in the 10k Ugandan World 10,000 champion Joshua Cheptegi notched up a world road best time of 26mins 28secs.