COMPETING for England at the British & Irish Masters Cross Country International Nigel Gates gave another reminder of his remarkable talent.
Now representing Westbury Harriers Gates (pictured left), who has enjoyed a fantastic career, finished runner-up in the over 65s age group with Welshman Llanelli's Alan Davies claiming a terrific win by 14 seconds.
In the over 40s race Westbury clubmate Anthony Glover was the second top finisher for Northern Ireland.
In the over 55s age group Bath-based Guy Woods finished third overall and helped England win team gold.
Racing in the open race at the Bristol & West AC runner Sarah Everitt (pictured) finished second overall and top over 50.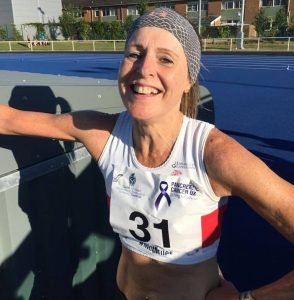 The race was a mix of male over 65 athletes and women over 35 and Everitt showed good form to finish just 19 seconds behind overall winner John Shapland of Bideford.
Westbury's Pat Gallagher has proudly run this race for Wales on many occasions but sadly on Saturday she was forced to withdraw due to an injury she suffered racing the Gwent League the previous weekend.