MEGAN Hornung produced the best result of her young career to date with a superb silver medal at the English Schools' Cross Country Championships in Tonbridge, Kent, today.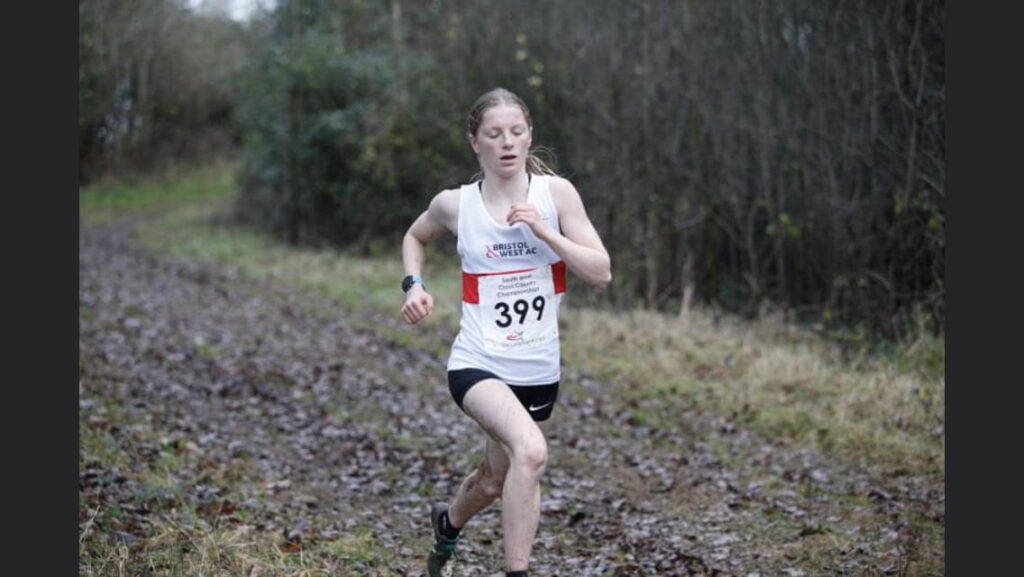 Representing Avon Hornung, who is a member of Bristol & West AC, finished runner-up in the senior girls' race won impressively by Louise Hackett of Staffordshire with Gloucestershire's Kaitlyn Sheppard third.
The medal was Hornung's third silver of the year after also finishing runner-up in the South West Inter-Counties Championships in January and then also second at the South West Schools' in Chippenham.
Since then Hornung romped to victory in the penultimate Gwent League race at Blaise Castle before placing fifth at the Saucony English Cross Country Championships at Parliament Hill.
In short, her championship record has been exceptional but silver today from a top class field of almost 300 runners across England should be seen as her best yet.
Hornung also led Avon to their best team result of the day as they finished ninth with solid support from Alice Bridger-Morales (44th), Annabelle Wallace (83rd), Amy Nicholls (88th), Ella Treby (106th) and Evie Bradley (176th).
In the female races the only other top 50 finisher was Estelle Lowe with the young Westbury Harrier/Yate & District AC runner placing a creditable 33rd on her debut in the junior girls; race and back up her exceptional eighth at the 'National' a few weeks ago.
Leading performer in the inter age group was Laura Chance in 65th.
In the male races fellow Westbury clubmate Seamus Robinson should take enormous pride on making the top 20 of a highly competitive senior age group event placing 19th with clubmate Artie Savage-Swaine also doing well to make the top fifty.
That is Robinson's best result in the event having placed 24th in the junior boys' age group three years ago and 64th and 81st on his other two appearances for Avon.
Coming on top of his bronze at the South West and fifth at the 'National' it underlines what an excellent winter he has enjoyed.
Ishmael Bradley of Bristol & West AC was just outside the top 50 in 52nd in the inter boys' race and top scorer in the junior boys' was rookie Charlie Haines in 36th which on top of his bronze at the South West suggests he is a very good prospect.