TOM Merson produced a stunning performance to smash his personal best in the Telford 10k today.
Despite the fact that this was only the third race on his comeback after a lengthy injury Merson carved 34 seconds off his 204 best with a sparkling time of 29mins 50secs.
"I am shocked, totally shocked," said Merson.
"I don't know where that came from."
Mer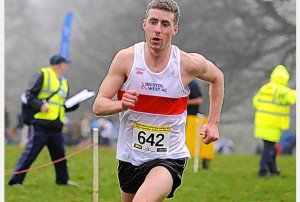 son, who lives in Exmouth, made his comeback last month with a solid win in the Plymouth 10k clocking a time of 32minutes. It was his first race since the Inter Counties in March.
He then followed that up with victory in the Devon Cross Country Championships last week but neither of those races gave any indication that he was just about to join the treasured sub 30 minutes club.
Bristol & West cubmate Owain Jones was 15th in 30:32 while James Rodgers of North Somerset AC was 40th.
Telford 10k road race – men: 1 Ryan Mcleod (Tipton) 29:40.
WEST: 5 Tom Merson (B&W) 29:50; 15 Owain Jones (B&W) 30:32; 40 James Rodgers (NSAC) 31:46; 44 Matt Battensby (B&W) 32:04
Women: 1 Elinor Kirk (Swansea) 33:07. WEST: 6 Rose-Anne Galligan (Glos) 34:30