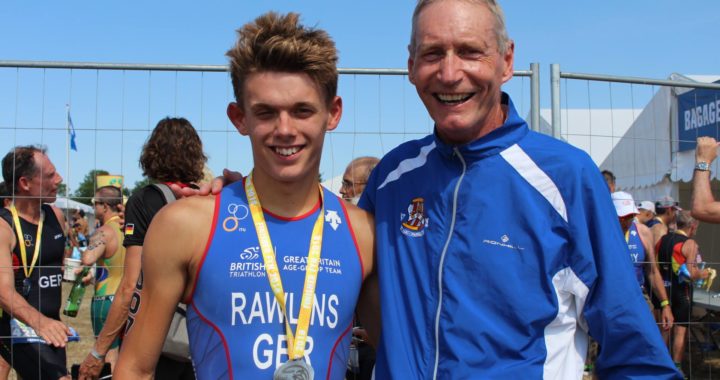 Top partnership: Ben Rawlins with coach Mike Mewse
NICE story in the Bristol Post this week about the superb gold medal success of Westbury Harrier Ben Rawlins.
The 18-year-old from Yate has just returned from Romania where he was representing Great Britain at the European Aquathlon Championships.
Rawlins, who is coached by Mike Mewse, emerged from the 1k lake swim 52 seconds behind the leaders after getting badly boxed in at one stage but after a swift transition phase set off on the 5k run in sixth place.
His strong running form soon saw Rawlins carving his way through the men ahead and with just 500 metres remaining caught the two front men, his GB team-mates James Callis and Rhys Davies.
Neither of those athletes could hold onto the fast-finishing Rawlins, who surged clear to win by 12 seconds as he covered the section in 16mins 31secs.
Afterwards coach Mewse told the Post: "He deserves great credit for his determination and dedication.
"We set out six years ago with a plan for him to become a world-class athlete and we've achieved that aim.
"He's done amazingly well to beat athletes who are funded and sponsored."