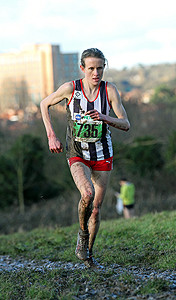 RACHEL Felton leapt to eighth in the 2015 UK Rankings after running a personal best to win the Cardiff 10k road race.
The 36-year-old from Stroud enjoyed her best race of the year on Sunday to beat a strong field in a time of 33mins 25secs to slice two seconds off her previous best set over the same course two years ago.
It is the quickest time by any Gloucestershire runner this year and second fastest in the South West behind four-times Olympian Jo Pavey.