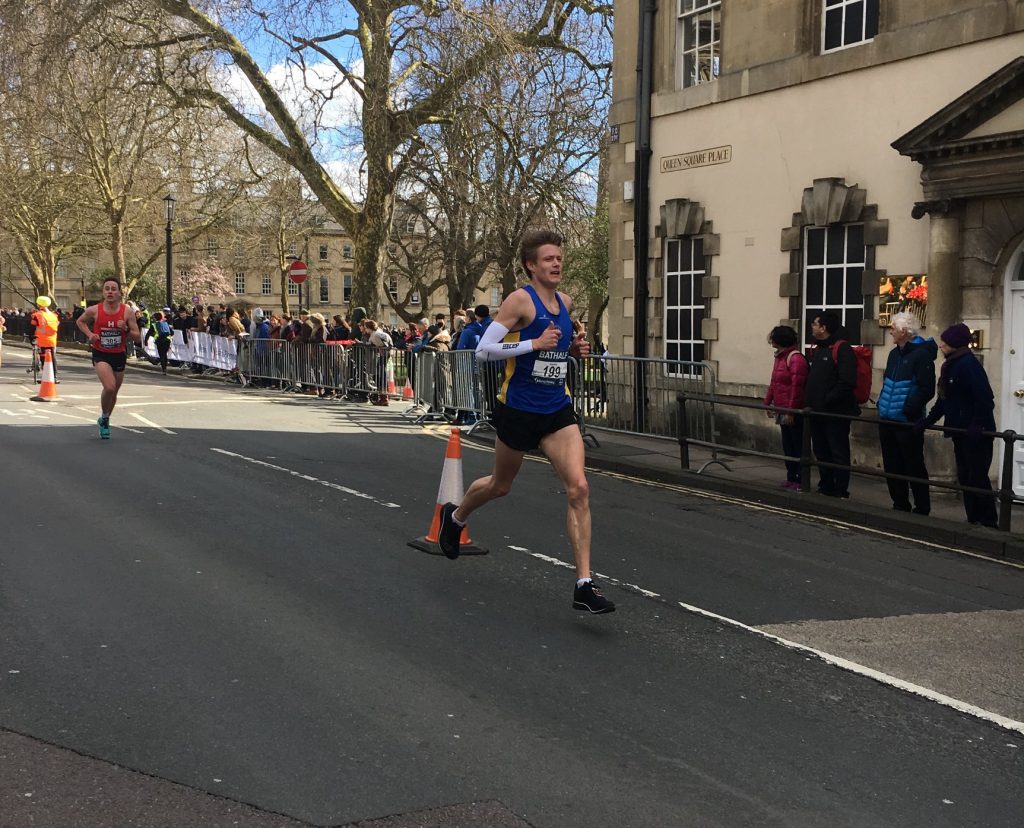 AARON Pritchard smashed his personal best to spearhead an impressive show of force from Team Bath AC's senior men in the Bath half marathon.
The 23-year-old Longwell Green primary school teacher (pictured above) slashed over two minutes from his previous best as he clocked 71mins 29secs to finish 20th overall in a field of over 10,000 runners.
That time puts Pritchard sixth in the 2019 South West Rankings and is the fastest half marathon by a Team Bath runner for three years.
"Funnily enough people were asking me before the race what my aim was and I said to run between 71-72 minutes so I got that spot-on and a I am very pleased with the result," said Pritchard.
"Originally at the start of my build-up I had been hoping to go sub 70 minutes but then I had to re-adjust that goal as I knew I wasn't in that kind of shape yet but hopefully I will be ready to do that in the autumn, perhaps in Bristol or Cardiff.
"In the meantime I want to re-write a few of my personal bests on the track from 3k through 5k to 10k."