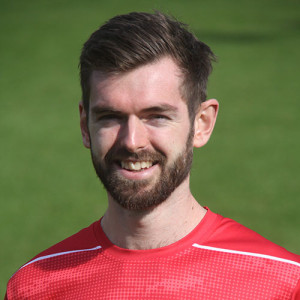 FORMER international 1500m runner Rich Peters has been included in the Bristol & West Ac senior men's squad for the English 'National' Cross Country Championships in Leeds tomorrow.
Team manager Mike Down admits that Peters (pictured left) is a 'dark horse' not just as far as racing cross country goes but also because he hasn't competed for over a year due to an on-going Achilles tendon injury that has plagued him for years.
But with a serious back injury ruling out Andy Chambers and South West champion Owain Jones (pictured below with clubmate Charlotte Taylor Green) having problems with a troublesome calf then Peters could yet have a part to play in the club's ambition to match, if not better, the silver medals they won at Parliament Hill a year ago.
"Admittedly Rich is the darkest of horses having not raced for a year but he could just make a difference," said Down.
 "Being unable to put more than a couple of days running at a time together due to his chronic Achilles tendinitis, he has no idea what the outcome will be.
 "Still even if he is only half fit, if he paces himself sensibly who knows? He certainly doesn't!  But knowing his latent ability as I do better than most, nothing he manages would surprise me."
The but the core of the team upon whose shoulders the chances of finishing on the podium will remain the likes of  the in-form Pete Le Grice (pictured bottom right), Jarlath McKenna, who is now based in the north east due to work commitments, Will Christofi, Jack Millar, Harry Allen and Andy Watt with support from Josh Moody, Miles Chandler, Joe Ballard and Spaniard Alberto Beltran.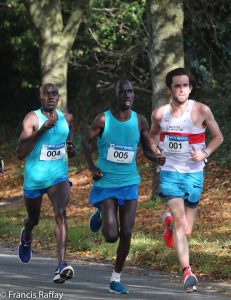 "Remember last year at Parliament Hill, when everything went far better than expected, an overall score of 291pts was good enough to give us the silver medals and our highest position in the race since 1884!" added Down.
"At the end of the day it will inevitably depend on who succeeds in getting all their top runners out, and we will certainly not fail on that account. You just can't legislate against injury.
 "We also must not forget that while the championship may be about a club's top six finishers, there's a separate competition for nine to score, which again we finished runners-up in last year with a total of well over 700pts, a total that we can surely better this year.
 "We will also be defending our title as the leading club among the 11 founder members of the ECCU, as well as the trophy we took as the top Midland club. So hopefully we won't return home empty handed."