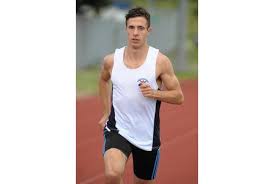 MIKE Wilsmore is now targeting top place in the All-Time South West Rankings after becoming the fastest Devonian in history over 1500m.
The Plymouth-based physiotherapist, who is a member of Bristol & West AC, smashed his personal best in Belgium last weekend with a time of 3mins 40.92secs, eclipsing his previous outdoor best of 3:43.45 set two years ago, to go 12th on the South West All-Time lists.
"It is a nice stat to be the fastest Devon man ever at 1500m and not something I ever thought about, but that is brilliant," said Wilsmore.
"Now it would be good to target the top spot and my coach (Graham Riley) and I have set a target of 3mins 37secs. It is possibly along shot as I turn 33 on Friday (June 8th) but I see no reason why I can't do it.
"In Belgium I felt great and finished full of running so I know there is more to come off that time."
The man currently top of the All-Time South West Rankings is Cheltenham's former GB international James Brewer, who ran 3:37.17 in 2009.
After him come Wilsmore's Bristol & West clubmates David Bishop (3:37.51 and now retired) and Rich Peters (3:37.67).
Fastest Cornishman remains Neil Caddy, now a DJ on Pirate FM in the Duchy, on 3:39.03 and he is also a target for Wilsmore.
"The season is going really well and I haven't even really begun the quick stuff yet," added Wilsmore.