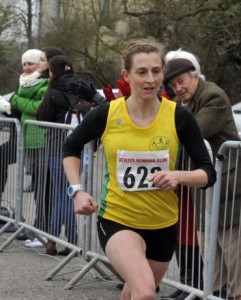 FRESH from her victory in the Swindon 10k Ruth Barnes (pictured) is now targeting a fast time in the Aztec West Fast 5k tomorrow night.
Barnes, who is a member of Avon Valley Runners, smashed her personal best to finish fifth overall of the 522-strong field with a time of 35mins 32secs.
"I was hoping to go and run a fast time in Bristol but we'll have to see how my legs recover," said Barnes.