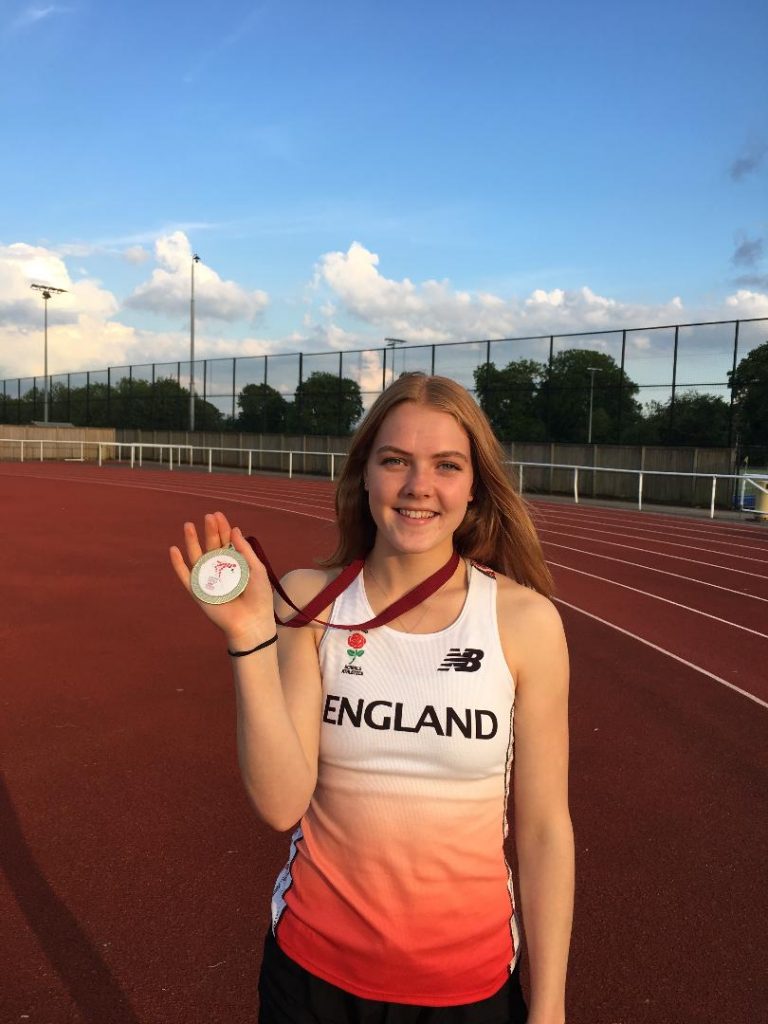 IN a summer that just seems to keep on giving for Jenna Blundell the South Gloucestershire & Stroud College student has now been awarded her first Great Britain vest outdoors.
The 18-year-old has been selected to represent the GB Under 20s squad at the Manchester International on Wednesday August 14th, a match that will also include a GB senior side and teams from Northern Ireland, Scotland, Wales and an international team.
"I am very happy to get picked for this match," said Blundell.
"It will be my second GB vest but first outdoors after making my debut indoors for a combined events match. So this is also my first GB vest for an individual match which is also very pleasing."
Blundell, who last week helped Bristol & West AC win the UK Women's League Division Tow title in Glasgow, has been handed the one spot available for the 100m hurdles, the event in which she won the English Schools' senior girls' title last month and is currently ranked second in Britain as a junior – and 10th in the UK Senior Rankings with a best time of 13.56secs.
The only blip in a near faultless season was her disappointment at failing to win a place in the GB team for the European Junior Championships in Sweden after only finishing fourth in the trials.
That setback could have easily derailed her season but Blundell, a former student at St Laurence School, has bounced back in style and has cemented her position as one of the best young sprint hurdlers in the country.
"I am really looking forward to Manchester next week because the competition will be very good and, if conditions, are good then hopefully I can come away with a PB," added Blundell.
"But that is not essential. I will just focus on my race and try and execute it as well as I can and see what that gets me.
"It will be fun and whatever happens I am having a very good year."
And as far as Blundell is concerned it is not over yet.