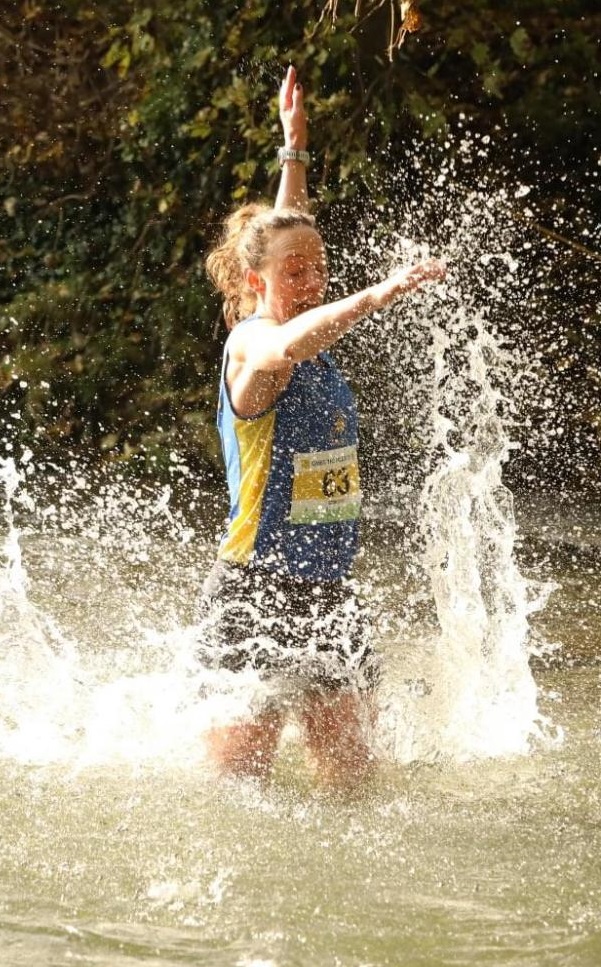 THE joy of multi terrain racing?
Well, it certainly was for Team Bath's former modern pentathlete 2008 Olympic silver medallist Heather Fell at the Over The Hills 12k race in Wiltshire last weekend.
She is pictured here by the club making a big splash on her way to victory and will be hoping the work-out stands here is good stead for the Sodbury Slog on Sunday, when she should start among the favourites.
"I love cross country," explained Fell.
"I have never run the Slog either so I'm looking forward to it and have 12 friends joining me so it should be fun."