CHARLOTTE Green was in London yesterday for a steeplechase workshop in the afternoon at the Lee Valley Stadium.
Not one to waste an opportunity to race Green entered the Kingston 10k multi terrain race in the morning and duly picked up the top women's prize as she finished  ninth overall in a time of 36mins 44secs.
After a quick warm down and collecting her prize she shot off to Lee Val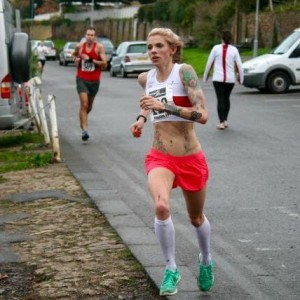 ley for an intensive afternoon on the track with some barrier work.
"All I can say is my legs are feeling very sore!" said Green.