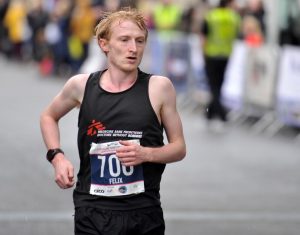 THE RECENT addition of Felix McGrath to the Bristol & West AC men's squad could give them an edge in the contest to win the Tri-Counties and Avon Cross Country Championships team titles at Bath University tomorrow.
The former Westbury Harrier (pictured left) had been on the books of Newcastle Staffs for the past two years having stayed in the area after graduating from Keele University but his decision to join B&W gives them a big lift, not just tomorrow, but in all competitions.
McGrath, who won an England junior vest as a fell runner when at Westbury and also scooped the old Easy Runner/Bristol Post athlete of the month prize, could well lead the team home and he should get solid support from Adam Stokes, Kurt Taylor, Robert Farley, Pete Bains.
Westbury will be defending their mens's title with the likes of Alex Hamblin (pictured right), Richard Noble, Gerraint Torrington but whether they will have the depth to retain that honour remains to be seen.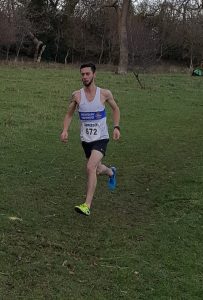 Women over 40 veterans Julia Belyavin and Annabel Granger head the B&W women's squad with Nicola Hodges, Georgina Holt in support.
But neither Isabelle Talbot Price of her B&W clubmate Catie O'Donoghue, who finished second and third respectively behind Taunton's Kate Drew twelve months ago, are entered.
Likewise Drew is absent so there will be a new champion.
As for the men's race it will be a major shock if Wiltshire's Simon Nott doesn't make it three wins in a row. Last year's silver medallist, Phil Burden of Taunton AC, is also entered by third-placed Simon Byrne of Swindon is missing.
2019 Tri-Counties Cross Country Championships, Bath University, Sunday December 1st Timetable: 11:00 – U11 Girls (1.9km – 1 short lap); 11:15 – U11 Boys (1.9km – 1 short lap); 11:30 – U13 Girls (2.8km – 1 long lap); 11:50 – U13 Boys (2.8km – 1 long lap); 12:10 – U15 Girls (3.8km – 2 short laps); 12:30 – U15 Boys (3.8km – 2 short laps); 12:50 – U17 & U20 Women (4.7km – 1 short and 1 long lap); 13:10 – U17 & U20 Men (5.7km – 3 short laps); 13:40 – Senior & Veteran Ladies (6.6km – 2 short and 1 long laps); 14:10 – Senior & Veteran Men (10.3km – 1 short and 3 long laps).