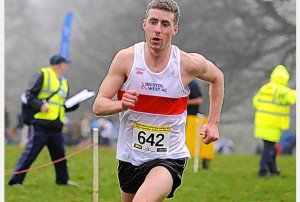 IT was also great to see fellow Bristol & West runner Tom Merson return to action yesterday.
In his first race since the Inter Counties Cross County in March when he suffered an injury to his big toe that has proved very difficult to shake off, Merson (pictured) won the Plymouth 10k.
Merson had to overcome an 8.30am start time and horrendous conditions with a 20 miles an hour head wind blowing in off Plymouth Sound so he was more than happy to just win in a time of 32mins 00secs – three mins 05secs clear of his nearest rival.
"It is great to be back racing," said Merson.