JARLATH McKenna was Bristol & West's top man in the senior men's race at the Midlands.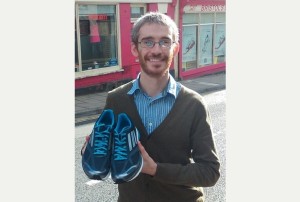 The former Easy Runner/Bristol Post athlete of the month winner ran his usual clever race over the 12k course and worked through to a fine 17th in a time of 40mins 13secs.
There were also solid performances from Robbie Stewart in 41st, Andy Salmon (64th), Gary Standinger (69th) and Anthony Hall (77th) but the club didn't finish a team as Kadir Kuscu dropped out.