FORMER Easy Runner athlete of the month winner Jarlath McKenna produced his best performance in the Gwent Cross Country League on Saturday.
Chee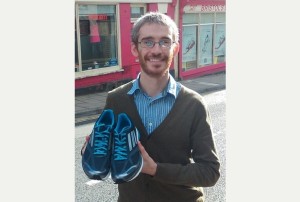 red on by lots of partisan support on the Blaise Castle course in Bristol the Bristol & West athlete was fourth in the senior men's race with Matt Whitfield also making the top ten in sixth.
In the women's race Nicola Brookland was sixth while Claire Jolliffe just missed the top ten in 11th.
As always full results are not yet available.