FORMER Bristol & West AC runner Phil Wylie was the surprise winner of the Great West Run half marathon yesterday.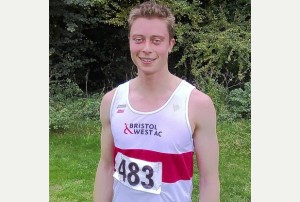 It was not that winning was a surprise for the international duathete as he is a highly accomplished runner but just the fact that Wylie (pictured left) lined up for the race as he rarely tackles the distance was unexpected
Indeed, Wylie hasn't run a half for five years since winning the Vale of Pewsey event in 68:55. Wylie was living in Wiltshire at that point and the lure of running the Great West was clearly due to the fact that he is now based in Exeter, so the start was just a short jog from his home.
It was never going to be a fast time as the Great West comprises several hills and the final three miles are particularly tough so Wylie's winning time of 70mins 10secs was very respectable.
Top woman in 18th overall was Bristol & West's Lucy Macalister. Running her second half in a month – she was fourth in the Great Bristol Run – Lucy (pictured right) clocked 80:56 as she made the short trip down the M5 from her home near Wellington.
While that is slower than the 80:02 she ran in Bristol on the Exeter course it is worth at least one minute and probably two so clearly Lucy is steadily get back to full fitness after various injury problems.