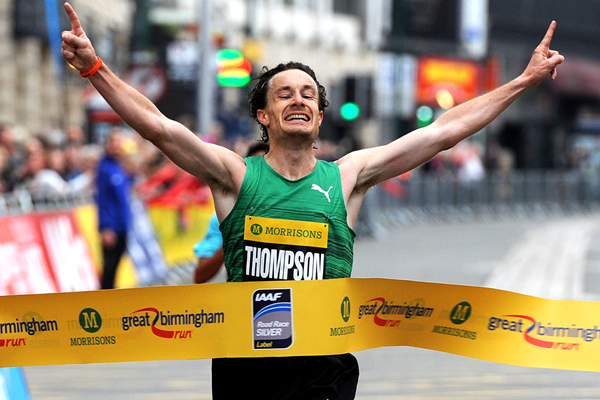 GREAT Britain international Chris Thompson will start as favourite for the Bath half marathon on Sunday after a late decision to enter the race.
Thompson (pictured above) called race director Andrew Taylor for a place on the start line barely 48 hours after finishing fifth in the Vitality Big Half marathon on Greenwich on Sunday when he clocked a time of 63mins 41secs for fifth place in a race won by Olympic hero Mo Farah.
Thompson has been one of Britain's leading distance runners for many years now and boasts lifetime bests of 61mins 00secs for the half and 2hrs 11mins 19secs for the marathon and has represented his county on the track, road and cross country.
Thompson's presence won't make Ben Fish's chances of retaining his title any easier after his long wait to get back onto the startline.
The Blackburn Harrier claimed a notable win two years ago when the race was last held with the heavy snow forcing race director Andrew Taylor to cancel the 2018 event.
Fish claimed one of the best victories of his career that day, clocking a personal best of 65mins 16secs. He hasn't got anywhere near that since so will be determined to show it wasn't a flash in the pan.
He'll need to be in that sort of shape if he is to defeat one of the most improved runners in the West County this past year in Bristol & West AC's Pete Le Grice (pictured holding trophy).
The Cornishman, who owns a hotel near Penzance, notched up PBs of 66:22 to win the Great West Run in Exeter and 2:21.08 for second in the Jersey marathon last year and has continued that form with a successful cross country season and a recent PB of 29:39 in the Chichester 10k.
If he is in that form he has a great chance of making the podium.