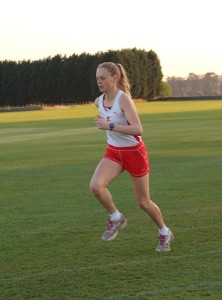 KATE Hull's record-breaking victory in the Aztec West Fast 5k last week has propelled her into the top ten of the Run Britain Rankings.
The winning time of 16mins 38secs is the 10th quickest on the road in the UK this year while Bristol & West clubmate Jenny Spink moves to 11th= with her personal best time of 16:41.
Kate Reed also makes it into the top 15 with her 16:43 at the Yeovilton race in June, which puts her 13th overall.
Top spot is currently jointly held by Katie Brough and veteran Helen Clitheroe, both of whom clocked 16:16 in Manchester last month.