BRISTOL & West AC Martha Barratt only entered the England Athletics Under 15 Championships for the experience but the teenager made the trip to the Sportcity Stadium, Manchester, more than worthwhile by winning a bronze medal in the javelin.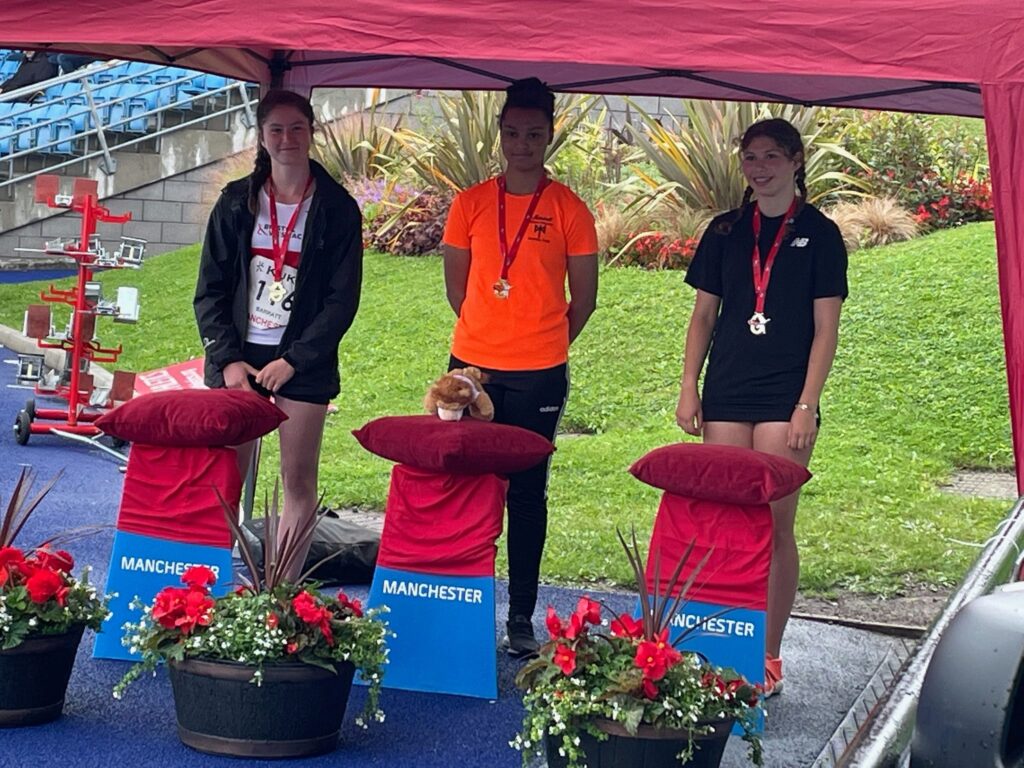 In cold, wet conditions Barrett (pictured above far left) threw 38.34m, which was just three centimetres outside her personal best set last month when winning the South West Inter Counties Championships.
Barratt, who is top of the South West Rankings for under 15 girls, is a member of Paul Filer's throwing group.
Clubmate Patrick Kyle, who is coached by Mike Strange, was also in action finishing a fine fifth in the under 17s 100m hurdles in a personal best time of 13.79secs.