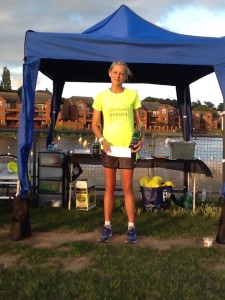 JASMINE Finney has paid tribute to coach Keith Brackstone for helping her get back to racing.
Finney made her comeback last week with victory in the Exeter 10k (pictured above) and will have another run-out tonight in the latest Run Exe 5k summer series, also in Exeter.
"The amount of work Keith Brackstone does behind the scenes at Bristol & West is phenomenal," said Jasmine.
"He is so dedicated and has been also very patient with me."
Finney is currently back at her home in Bude, where she is spending the summer working as a lifeguard employed by the RNLI but intends to return to Bristol in November to resume her nursing course at UWE.