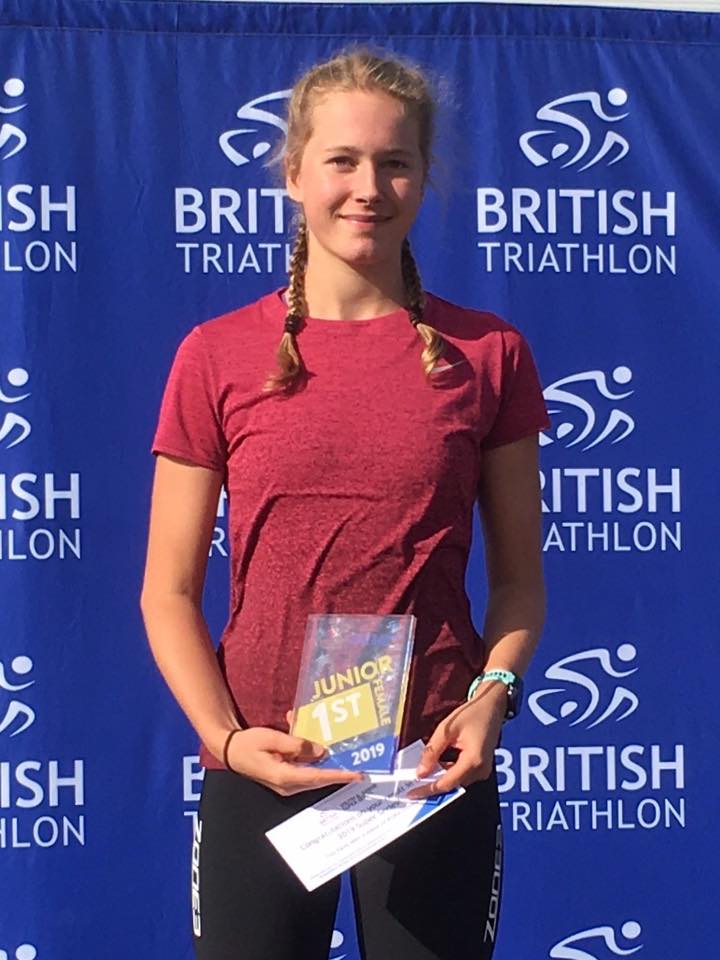 ELLIE Hobbs has been selected to represent Great Britain at the Super League Triathlon in Jersey at the end of the month.
The Westbury Harrier (pictured ahead) junior earned her call-up for the event, which takes place on September 28-29th, after winning the bronze medal in the British Triathlon Junior Championships at Mallory Park recently.
That impressive third place was also good enough to secure Hobbs, who lives in Thornbury, overall victory the Elite Junior Super Series.
The series comprises seven scoring races over the summer from which an athlete's best three results score towards the overall prizes.
There are also three or four non scoring races normally, one of them this year was the World Junior Championships at Parc Bryn Bach, Wales, where Hobbs placed fifth.
Hobbs' best three results were the bronze at the British Junior Championships, silver at the WTS Leeds in June and a further third place at Hetton Lyons Country Park, Sunderland in July.
The domestic season is now over but Hobbs will extend her campaign after receiving the invite for
Jersey, where the top British junior athletes will get the chance to compete on the same course as
the professional World Triathlon athletes.
"It will be a new and very exciting experience for her!" said proud mum Maria Hobbs.