I was tickled by the description of the Riverbank Rollick multi terrain race in Thornbury as'fifty shades of mud' on the Weston AC website.
There is little doubt that the race was one of the toughest yet following the recent heavy rain that had turned large parts of the course into a quagmire.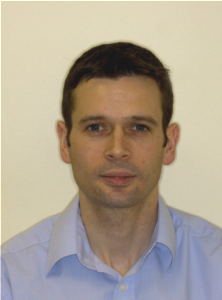 Indeed, one part was so bad that the club had to alter the course and put in a small section of road but as a statement on the Thornbury Running Club proudly boasted:
'They were promised mud and they were not disappointed. Misty rain, heavier at times, made the going even more slippery than before and many runners found their legs taking a mind of their own, sliding in any direction but forwards; however, the ground was soft for the inevitable falls.'
The runners from Weston didn't disagree as one of them posted: 'The strong headwind that characterised last year's Riverbank Rollick was replaced by mud, and plenty of it, at this year's race on Sunday – deep mud, sticky mud, muddy puddles, slippery mud and in more colours than found on a Dulux paint chart!'
Of the survivors Dursley's Dan Anderson ran out the winner in 58mins 30secs.Last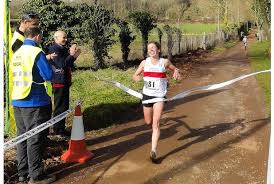 year's winner, Lee Rankin of Stroud AC, took charge early on but was overtaken by the 2014 winner, Anthony Glover (Westbury Harriers, 58.50 and pictured above) and then by Anderson, who went on to win in 58.30mins Westbury veteran Glover was just 20 seconds adrift inn second.
Leading woman was the redoubtable Annabel Granger (pictured right) of Bristol & West in 13th overall (63:47)  of 409 finishers.