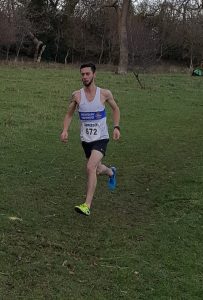 TOWN & Country Harriers will be staging their Purdown Pursuit 10k multi terrain race around Stoke Park/Purdown on Thursday July 18th at 7pm.
The course incorporates parkland and woodland terrain with several tough, small climbs and two – in the words of the organisers – 'crazy descents'!
Last year Westbury Harriers' Alex Hamblin (pictured left) claimed victory with Bristol & West's Jessie Sanzo fifth overall and top woman.
Don't forget before then the club stages the popular Rowberrow Romp 10kish from the Swan Inn, Rowberrow, on June 20th (7.15pm)
For entry details see the club website at: www.tach.org.uk.