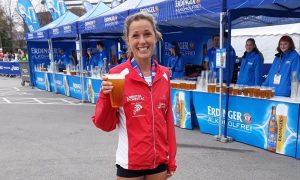 BRISTOL & West AC runners Jenny Spink and Pete Le Grice have both been selected by England for international duty in the autumn.
Spink (pictured right), who is now based near Barcelona, has been rewarded for her victory in the Manchester marathon last month clocking a personal best time of 2hrs 35mins 19secs to put her eighth in the current UK Rankings.
Spink, who already has an England vest, will be joined by Birchfield Harriers Hayley Carruthers to run the Frankfurt marathon on October 27th.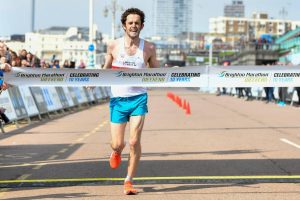 Le Grice (pictured left) will also be joining Spink in Germany for what will be his first international appearance after he caught the eye of the selectors following his win in the Brighton marathon.
Le Grice soared to 10th in the UK Rankings after posting a PB of 2:16.22, which smashed his previous best of 2:21.08.
"Delighted to be selected to represent England for the Frankfurt Marathon this October," said Le Grice.
"Couldn't have done it without the support of friends and family, especially the generosity of those who contributed to my crowdfunded trip to Kenya a couple of years ago – I hope to do you all proud."