IT seems as if Sonya Ellis has organised her final South West Cross Country Championships.
Ellis, who is based in Exeter, put on the event through her South West Athletics Academy and has established it as a popular fixture in the south west calendar.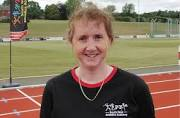 But she now tells me that England Athletics want to take the event 'in-house' so regrettably she will be handing over the reins in 2016.
"It is the last cross country I think I will be organising on behalf of England Athletics as I believe they are taking it all in house now including the track and field champs next summer onwards," said Ellis.
Ellis bowed out on a high as last weekend's championships were a big success with 432 runners from across the seven counties contesting twelve titles.