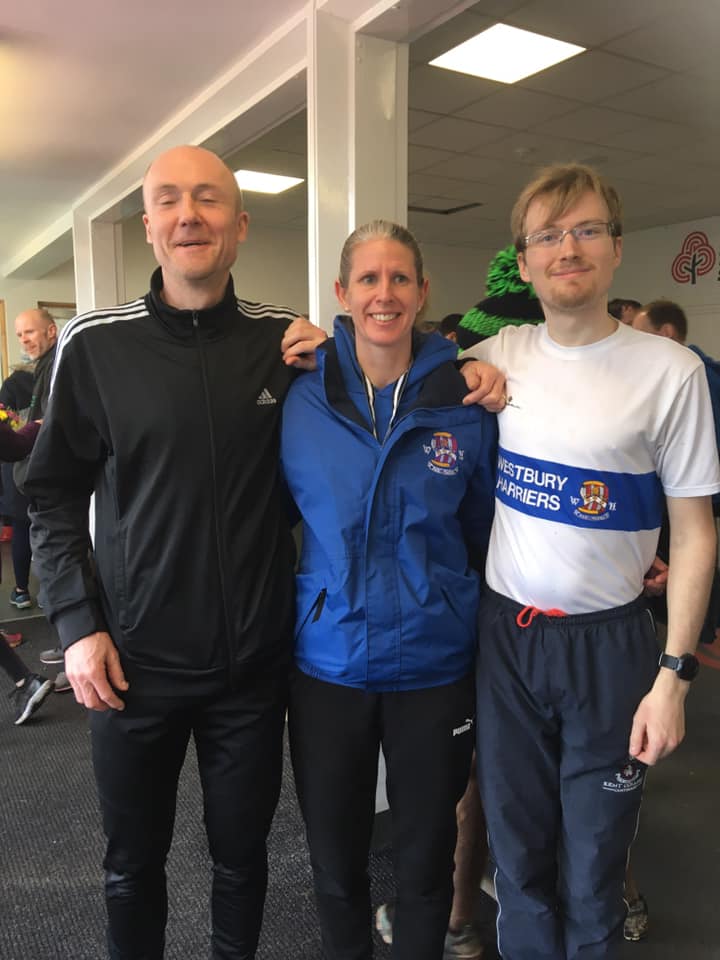 Prize guys: Westbury Harriers' podium placers at the Easy Runner Rodway Common 10k
WESTBURY Harriers' runners finished among the prizes at the Easy Runner Rodway Common 10k race promoted by Emersons Green Running Club.
Fourth last year Richard Noble improved to second place as an emphatic victory went to Chepstow Harriers' Martyn Winser while another Westbury runner, Alastair Blackwood, placed third.
But Winser was well outside the course record of 36:48 set by Westbury's Alex Hamblin last year.
In the women's race Tamsin Chick snatched second place behind Caroline McAleese of Vegan Runners UK.
Easy Runner Rodway Common 10k multi terrain race – men: 1 Martyn Winser (Chepstow) 38:46; 2 Richard Noble (WH) 41:19; 3 Alastair Blackwood (WH) 41:51.
M40: 1 Damian Luscombe (Vegan) 42:10. M50: 1 Dave Gapper) 44:43.
Women: 1 Caroline McAleese (Vegan UK) 44:46; 2 Tamsin Chick (WH) 47:14; 3 Yvonne Cox 48:43.