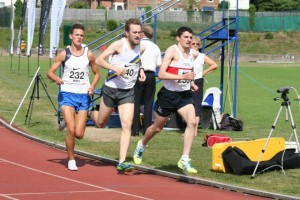 A MIGHTY effort by the Bristol & West AC senior men's squad saw them finish third in the Saucony English Cross Country Relays in Mansfield on Saturday.
"It is a staggering achievement and the lads ran really well," said team boss Mike Down.
On the eve of the race Down thought that the squad would do well to make the top ten with several first team contenders missing through various reasons.
It meant that Jack Millar, who would normally be in the B team, was handed the crucial opening stage for the A team. He finished 36th but his time wasn't too bad and he was close to a big bunch of runners.
That set up Will Christofi (pictured above) with the perfect chase over the two-lap course and the in-form runner scythed his way through the field to haul the club up to 15th at the half-way stage.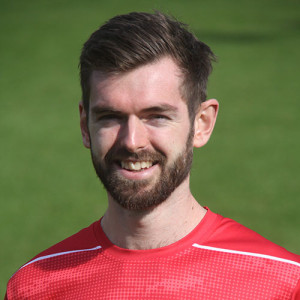 Despite a recent knee injury that forced him to take off a week Owain Jones showed his class by continuing that resurgence by climbing up to seventh by the time he handed over to Richard Peters (pictured right) for the fourth and final stage.
Peters tore off like he was running a 1500m race; he probably clocked sub four minutes as well for that opening metric mile because by the end of the first lap he was already up to third.
Inevitable that effort took its toll but Peters kept his form to stay in third and give the team an expected set of bronze medals behind runaway winners Aldershot with Tonbridge second.
Men: 1 Aldershot Farnham & District 1:00.50; 2 Tonbridge AC 1:02.02; 3  Bristol & West AC  1:02.34 (Jack Millar 16:00 (36th);  Will Christofi 15:12 (15th), Owain Jones 15:49 (7th), Richard Peters 15:1 (3rd).