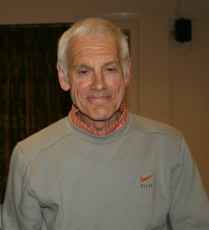 MIKE Down's long and successful career as a coach has been recognised with a leading national award.
The Bristol & West AC coach (pictured left) and former club chairman, who lives in Clifton, received the Lifetime Services to Coaching Award for 2018 by the British Milers' Club.
Down received the award at a ceremony in London's Tower Hotel also attended by representatives from British Athletics and the British Athletics Writers Association.
"I was very chuffed to get this recognition after 57 years as a coach – and still going strong!" said Down.
"It has been a long time coming but it is very nice recognition. There may be older coaches than me still involved in the sport (Down is 78) but not many I reckon who have been coaching for so long.
"I first qualified as a coach in 1961 when I was just 21 when I was in Loughborough so that's a pretty long haul."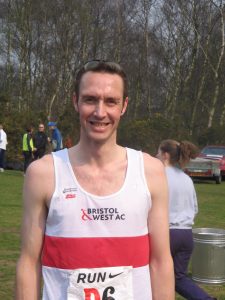 During the last half century Down has worked with hundreds of athletes of all abilities and ages on a voluntary basis as he dedicated his life to the sport that he loves with a passion.
"I am also proud to say that it has been a privilege to coach runners to all the major championships including Olympics, World and European Championships and the Commonwealth Games," added Down.
Star quality:International runners Rob Whalley (right) and Rich Peters (below).
"My first big success was John Kirkbride, who ran the 1500m at the 1972 Olympics in Munich and also finished fourth in the Europeans.
"I also worked with Jo Pavey when she was at university in Bristol having been travelling with her husband Gavin on a sabbatical and saw her breakthrough into a world class runner.
"Then there has also been the likes of Ian Gillespie (still 19th on the UK All-Time List over 5000m), Rob Whalley and Richard Peters."
That's a pretty good CV for any coach but Down believes it is not just his work with athletes that earned him the biggest accolade of his sporting life.
"I think my involvement with setting up the South West Grand Prix for the British Milers Club, which ran for ten years from 1987-97 also played a part in me getting this award," said Down.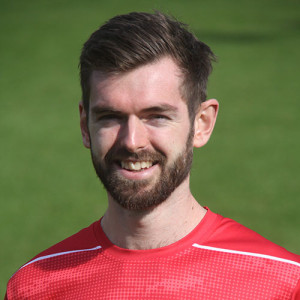 "I think I have been a bit of a Man Friday in my career as I helped set up the Charnwood Harriers and then Bristol & West AC (which was formerly Bristol AC), worked as a team manager and chairman.
"I also recently got involved in coaching again after Keith Brackstone was forced to stop and have a small elite group which I coach one evening a week and on Saturday mornings if they are not racing.
"I really enjoy that and it keeps me going."